Save the date: Thursday, March 30, 5-7pm- Brian Moss: Built. 
 Raise a glass w/us in support the arts. 


Today's Special
The Za'Atar: Slightly Spicy Moroccan BBQ Free Range Chicken Wrap, Dill Yogurt Dressing,
Radishes, Tomatoes, White Pita Bread 10.99


Warm Moroccan Pulled Chicken Salad w/Arugula, Radish, Tomato, Lebneh 11.99


 Clarity juice in the house. THE best cold pressed juice we've ever tried. 


Turkish Lentil Soup 4.50/6.50


Happy to announce our upgrade to Organic Eggs  9am-11:30


Organic Stumptown Coffee


Today's menu
Hand-Cut Pepper Fries w/Lime Citrus
Mayo & Sesame Ketchup 4/6.00


AVo Toast w/Side Salad 10.99


Soup
Potato Leek Soup 4.50/6.50


Fire Roasted Tomato w/Garlic Croutons 3.99/6.50


Salad
Thai Chopped Chicken Salad w/Crispy Rice Noodles
& Peanut Dressing 11.99


Warm Chickpea Mediterranean Salad
w/Feta and Dill Hummus Tahini 10.99


Marinated Kale, Roasted Brussels Sprouts,
Butternut Squash, Toasted Walnuts: 10.99


Grilled Salmon, Greens, Edamame,
Shiitakes, Pickled Ginger Vin 14.50


Chimichurri Steak Salad: w/Carmelized Onions, Arugula,
Rosemary Focaccia Croutons 12.99


940 Salad: Chimichurri roasted Chicken, Bacon, Plum Tomatoes,
Avo, Romaine & Black Pepper Corn Mayo 11.99


Sandwich
(all that and a bag of Joe Chips)
The Tofu Panda: Grilled Tofu Bahn Mi w/Pickled Carrots, Cukes & Daikon,
Fresh Mint & Cilantro, heavenly Baguette 10.99


Classic Grilled Cheese: Cheddar and Gruyere on Brioche
+ Sm. Fire Roasted Tomato Soup  10.99


The Nuyorican: Spicy Sofrito Chicken, Avo, Plantain,
Peppercorn Mayo Wrap 9.99


Veggie Nuyorican: Spicy Sofrito Braised Black Bean, Plantain,
Peppercorn Mayo, Avo 9.99


The Charro: Seared Chimmichurri Flank Steak, Carmelized Onions,
Arugula, Rosemary Focaccia 11.99


The Greenburger: Herbed Turkey Burger, Grilled Tomatillo, Crispy leek,
Swt Potato Shoestrings, Basil Mayo 11.99


The St Luke: Fried Buttermilk Battered Murray's Chicken, Pickles, Brioche
Bun w/Chipotle or Rosemary Horseradish Mayo 9.99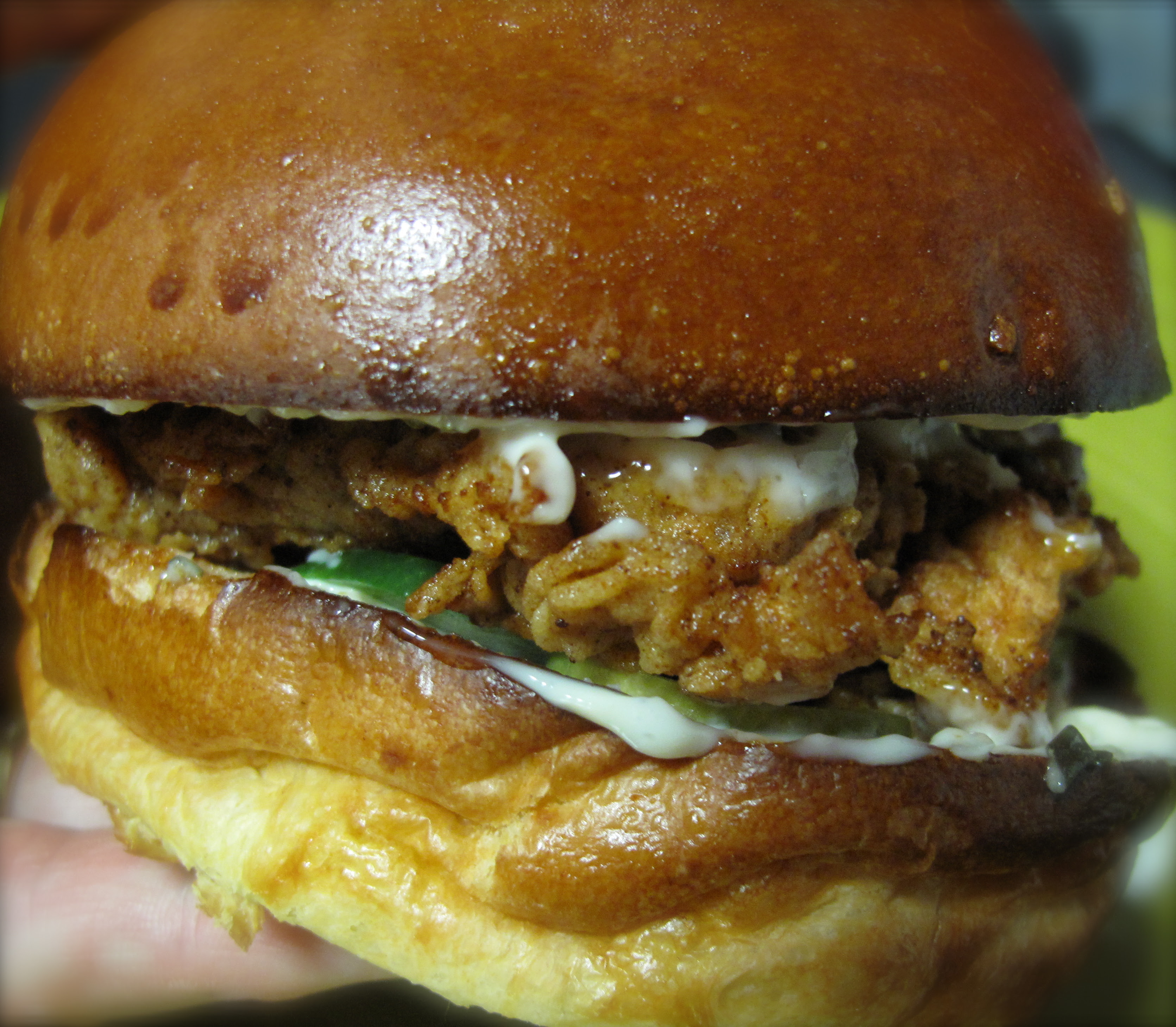 Bloomtown: BLT w/Crispy Bacon, Romaine,
Basil Mayo, Toasted 7 Grain 9.99


The 940 Club: Chimichurri Roasted Chicken BLT w/Avocado 10.99


The Squashbuckler: Squash, Kale, Manchego, Pickled Onion 10.99


Sweet
Toffee Chocolate Chip 3.99


Chocolate Crinkle Cookies 3.99


Mini Chocolate Budinos 1.99


Underwest Donuts –Brown Butter 3.75


betterbeing.net  @betterbeingnyc