Snatch up some of Nic Annette Miller's super cool woodcuts. In the shop for another week. Sad to see this wonderful show come down.


BUT super excited to host Brian Moss: Built. Opening reception is next Thursday, March 30,
5-7pm. Please come out and support the arts. 


Today's Special
The Za'Atar: Moroccan BBQ Free Range Chicken Wrap, Dill Yogurt Dressing,
Radishes, Tomatoes, White Pita Bread 10.99


Warm Moroccan Pulled Chicken Salad w/Arugula, Radish, Tomato, Lebneh 11.99


 Clarity juice in the house. THE best cold pressed juice we've ever tried. 


Turkish Lentil Soup 4.50/6.50


Organic Eggs starting TODAY!  9am-11:30


Organic Stumptown Coffee


Today's menu
Hand-Cut Pepper Fries w/Lime Citrus
Mayo & Sesame Ketchup 4/6.00


AVo Toast w/Side Salad 10.99


Soup
Potato Leek Soup 4.50/6.50


Fire Roasted Tomato w/Garlic Croutons 3.99/6.50


Salad
Thai Chopped Chicken Salad w/Crispy Rice Noodles
& Peanut Dressing 11.99


Warm Chickpea Mediterranean Salad
w/Feta and Dill Hummus Tahini 10.99


Marinated Kale, Roasted Brussels Sprouts,
Butternut Squash, Toasted Walnuts: 10.99


Grilled Salmon, Greens, Edamame,
Shiitakes, Pickled Ginger Vin 14.50


Chimichurri Steak Salad: w/Carmelized Onions, Arugula,
Rosemary Focaccia Croutons 12.99


940 Salad: Chimichurri roasted Chicken, Bacon, Plum Tomatoes,
Avo, Romaine & Black Pepper Corn Mayo 11.99


Sandwich
(all that and a bag of Joe Chips)
The Tofu Panda: Grilled Tofu Bahn Mi w/Pickled Carrots, Cukes & Daikon,
Fresh Mint & Cilantro, heavenly Baguette 10.99


Classic Grilled Cheese: Cheddar and Gruyere on Brioche
+ Sm. Fire Roasted Tomato Soup  10.99


The Nuyorican: Spicy Sofrito Chicken, Avo, Plantain,
Peppercorn Mayo Wrap 9.99


Veggie Nuyorican: Spicy Sofrito Braised Black Bean, Plantain,
Peppercorn Mayo, Avo 9.99


The Charro: Seared Chimmichurri Flank Steak, Carmelized Onions,
Arugula, Rosemary Focaccia 11.99


The Greenburger: Herbed Turkey Burger, Grilled Tomatillo, Crispy leek,
Swt Potato Shoestrings, Basil Mayo 11.99


The St Luke: Fried Buttermilk Battered Murray's Chicken, Pickles, Brioche
Bun w/Chipotle or Rosemary Horseradish Mayo 9.99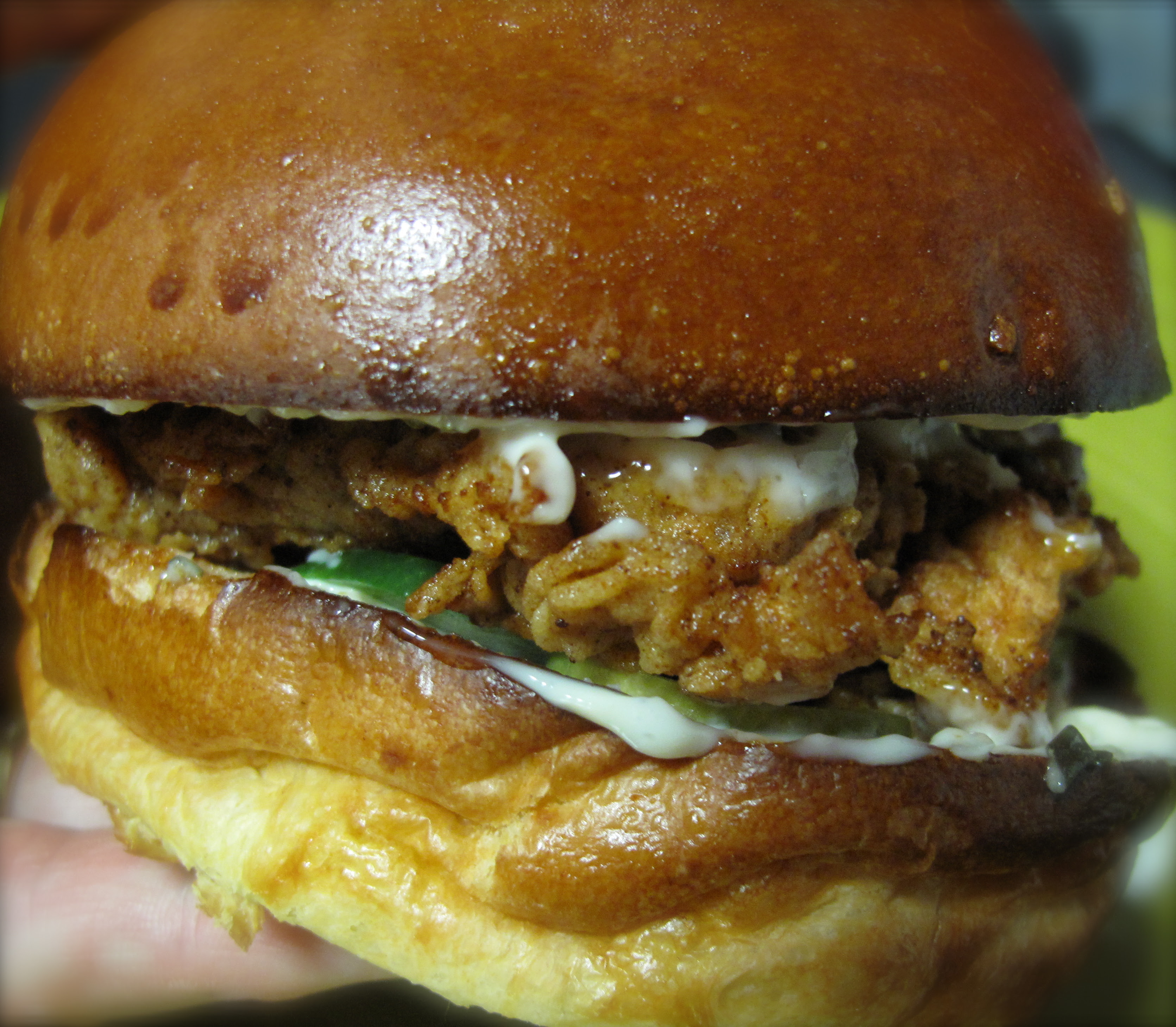 Bloomtown: BLT w/Crispy Bacon, Romaine,
Basil Mayo, Toasted 7 Grain 9.99


The 940 Club: Chimichurri Roasted Chicken BLT w/Avocado 10.99


The Squashbuckler: Squash, Kale, Manchego, Pickled Onion 10.99


Sweet
Toffee Chocolate Chip 3.99


Chocolate Crinkle Cookies 3.99


Mini Chocolate Budinos 1.99


Underwest Donuts –Brown Butter 3.75


betterbeing.net  @betterbeingnyc